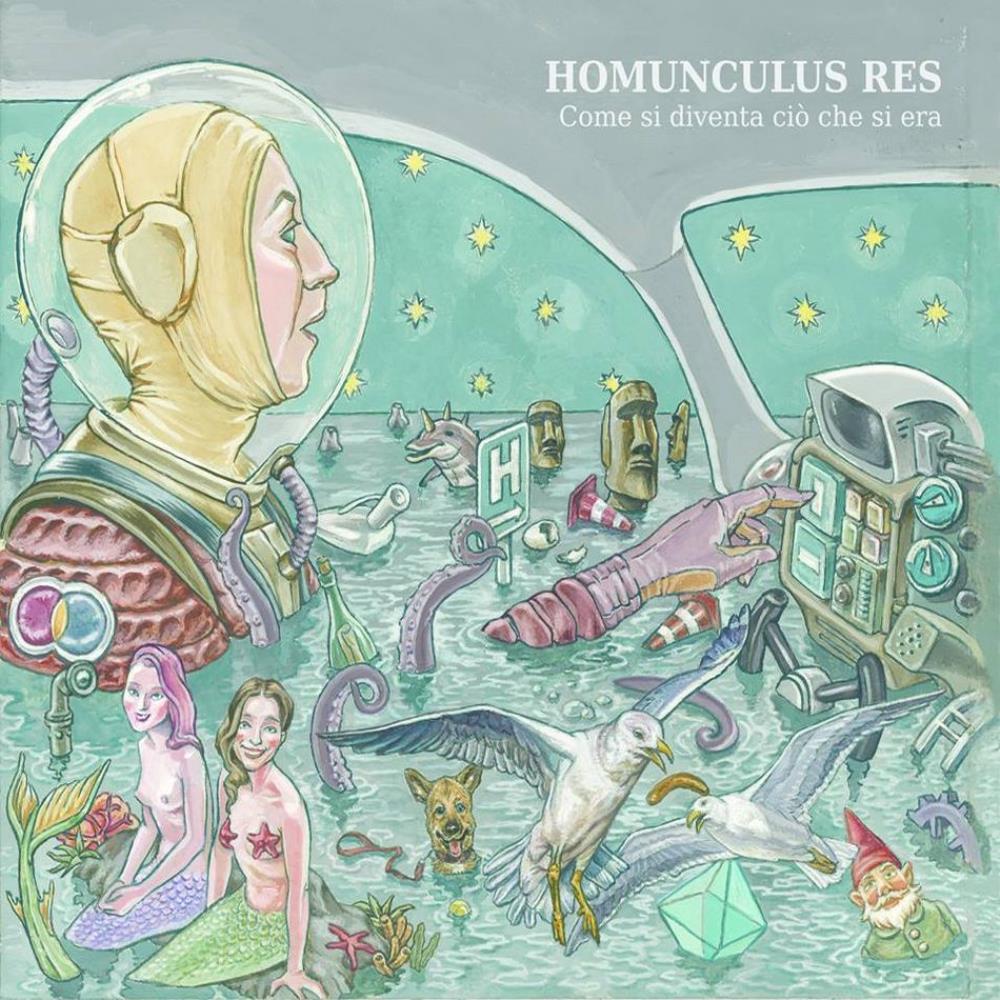 The second album from this Italian band.
The band is a five piece big band with a lineup of guitars, bass, drums, glockenspiel, keyboards, synths, percussions and Italian male vocals. A lot of guest musicians adds woodwinds of all sorts, piano, keyboards and choirs.
The guest musicians represents most new and old avant-garde and quirky jazz bands from Italy. From Picchio Dal Pozzo to Ske, Alco Frisbass, Yugen, Not A Good Sign and Muffins.
Their 2013 debut album with the awesome long name
was a great album.
One of those avant-garde and Canterbury albums everyone should have. It was obvious that this band was something
really special.
..... So no pressure then, on their second album.
Again a very long album title and I suspect the band is into dada'ism here. Something they share with myself. The album artwork is also great and tells us that this band is again upon us. Better run for cover if avant-garde and Canterbury is not your thing.
I am not going to run a back-to-back comparison here. But I cannot fail to notice that the band has moved slightly more towards the Canterbury sound and scene on this album. By all means, they are still an Italian band and a RPI band. They are still very influenced by the likes of Picchio Dal Pozzo. But a lot of Caravan and some Soft Machine is very evident here. At last on the first half of this album.
The second half of the album is slightly more in the vein of Italian jazz and avant-garde prog.
This fifty-two minutes long album is very playful and throws strange dada'ist like ideas at the listener. There are also some great melodies here in the vein of the RPI scene.
In short, this is a great album. Another great album from this band who surely is the new great hope in the RPI scene. They have at least got a new fan. Me. Check out this great album !
4 points