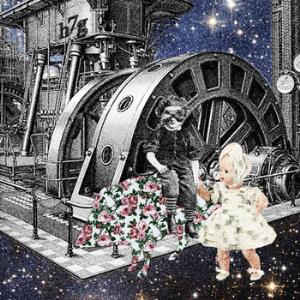 The debut album from this band from Costa Rica.
The band is a quartet with a lineup of guitars, synths, bass, drums and male Spanish vocals.
Progressive rock from Costa Rica is not often in my speakers. Coffee from the same country is pretty often in my coffee mug, though. Costa Rica makes some of the finest & best coffee in the world.
This album is a Name Your Price album from this
Bandcamp website
. So download it and leave some money for the band if you think this review is interesting.
H7G is named after the famous Return To Forever album Hymn To The Seventh Galaxy. And that is the only thing reminding me about Return To Forever.
There are some jazz and fusion on this album. But much more in the Canterbury scene tradition than in the Return To Forever style. Pierre Moerlin's version of Gong springs to mind here. But that is only a small part of their music.
Gentle Giant and some Italian progressive rock bands like Picchio Dal Pozzo is a larger reference. Those and the abovementioned Gong.
This album is only thirty-three minutes long. But it pulls a pretty big punch on these minutes. Most of it is instrumental and pretty playful and eclectic.
The end result is a good album and it makes me want to check out their 2015 album, which is available from the link above. H7G is a talented band and one to keep an eye on.
3 points