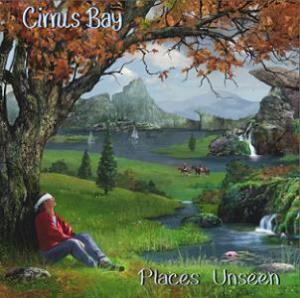 The fifth album from this US band.
The band is a four piece band on this album with a lineup of guitars, mandolin, keyboards, bass, drums, flutes, saxophone and female vocals.
I have followed this band from their first album to this one. See my reviews of all their albums in the A-Z section on the menu to the right.
I have noticed a new vocalist on this album after the vocals was shared between two other vocalist on the previous album, the 2014 album The Search For Joy. Tai Shan is the new vocalist now and she is a very, very good vocalist.
The band started out as a neo-prog band on their 2008 debut album. They quickly moved to straight symphonic prog and this is where we find them now.
At times, they sound a bit like Renaissance. But they most of all sounds like a US symphonic prog band. The saxophones sets them apart from the rest of the symphonic prog scene. Most of it.
It is fair to say that Cirrus Bay has their own style and identity. The music here is mostly very pastoral with no edges throughout these fifty-five minutes. There is a lot of instrumental parts which is very flowery and pastoral.
Green is this valley and green and full of flowers is this album. There is no great tracks here and I feel that the band is a bit looking for the xtra bit which will elevate them to a truly superb band. I rate them as a great band and one of the best symphonic prog bands around. I just wish they could come up with the goods too.
This is another very good album from this band and just that. Another almost there album from this band.
3.5 points