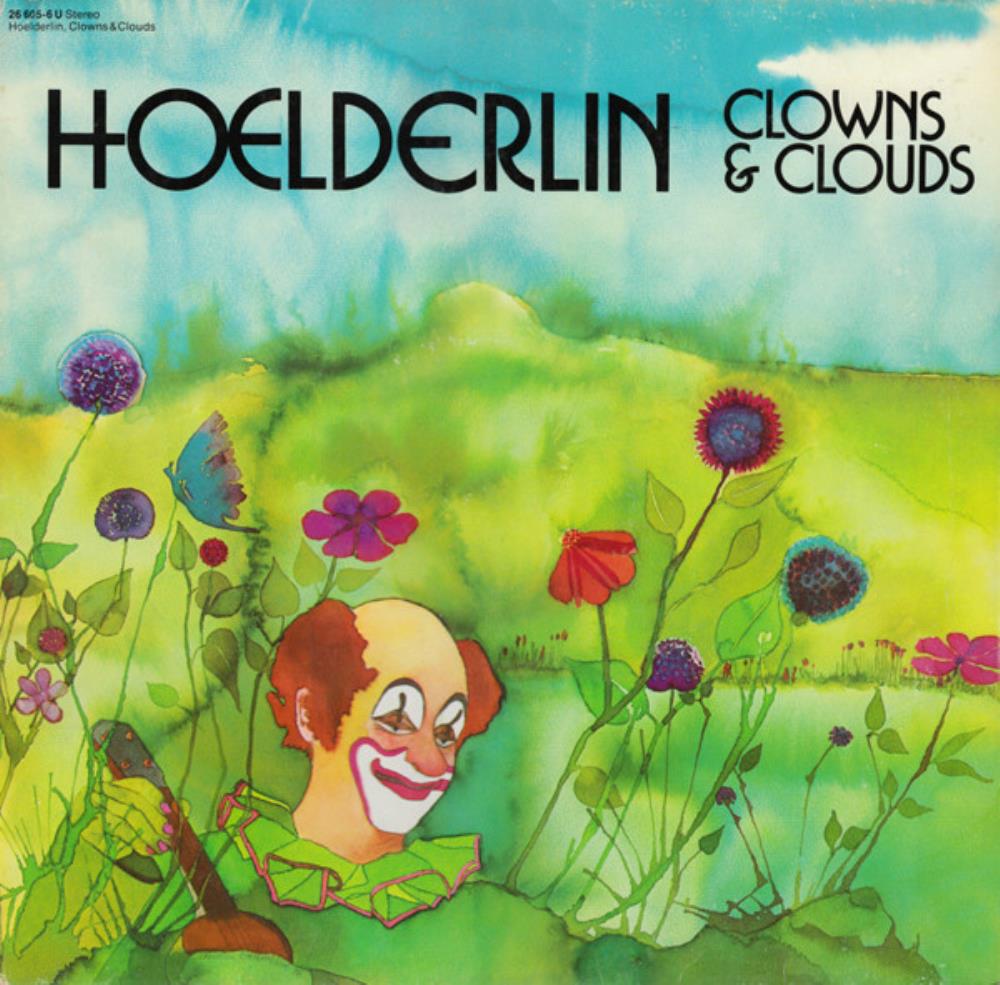 The third album from this German band.
The band was a six piece big band on this album with a lineup of guitars, bass, drums, keyboards, percussions, viola, cello and English vocals. A guest musician provided saxophone and flutes.
The band
continued on from their
debut album
and their
second album
. Albums I like.
The band went from being a folk prog band on their debut to become a rather eclectic prog band on their second album. I wondered where Clowns & Clouds would take me....
There are still a lot of eclectic prog from the likes of Gentle Giant hanging around on this forty-two minutes long album. But the band has again moved on and taken a new direction. But the band is still Hoelderlin on this album and on the previous two albums. They have their own sound, whatever they play.
The new direction has taken them to symphonic prog. And that pretty much close to Genesis too. There is a few minutes of this album, but not many minutes, where they sound like Genesis in their Lamb Lies Down On Broadway era.
The use of viola also brings us a bit back into prog folk again. There are some hints back to their debut album here.
The album is pastoral throughout and a real charmer. Albums I don't get too many of.
The songs are long and there is one suite here lasting well past ten minutes. Another song, Streamng, goes well past ten minutes too. Streaming is also the best song here, just a couple of tones better than the rest of this album.
The result is a very good album with some very good songs. All of them, in fact. This is something for all symphonic prog fans out there. Check it out.
3.5 points