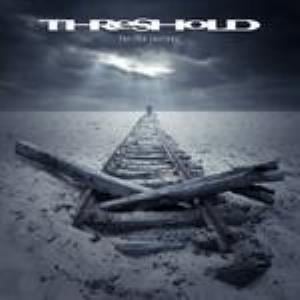 The tenth and so far final album from this UK band.
The band is still very much alive so I hope that we will get some more albums from them.
The band is still a six piece with a lineup of guitars, bass, drums, keyboards and vocals. Damien Wilson is still at the microphone. That is a place he really belongs as he is a very good vocalist and well suited to this band.
Threshold's formula is very much settled and gives the band a lot of oppurtunities to explore the landscape between neo-prog and progressive metal.
The band has not reinvented themselves on this album. But there is still subtle differences here from their previous albums. A bit more challenging melodies and a bit more soul has been added to their music. You still find the chugging guitars here. There are also some more pastoral pieces. Some of the songs even has some symphonic prog structures. Oh yeah, this is a progressive rock band. They are neither Yes or Genesis. They are Threshold and they are still a progressive rock band.
I really like this band and I am almost a fan. Almost. But I am still able to hear the faults with this album. The gripes I have got is the lack of any really great songs. There is none.
This fifty minutes long album starts really strong before it tails of at the end. Some parts here is almost dull.
That aside, this is still a very good album which will surprise a few non-fans and make their fans very happy. I really like this album.
3.5 points