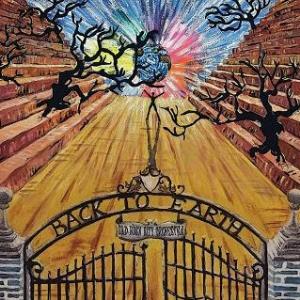 The second album from this Italian band.
Old Rock City Orchestra is a four piece band with lineup of guitars, bass, drums, organs and vocals. Female vocals from Cinzia Catalucci and they are all in English.
The type of rock I review here in this blog normally means Rock Progressive Italiano (RPI). RPI or associated genres. I am not sure if the music here can be loosely associated with RPI, though. Well, I guess it can be that. There will be those who gets a lot of RPI vibes from this album. I do get some, but not that many.
This band has moved their focus away from Italy to the rich pickings of USA. USA in the 1970s. And I mean the arena rock bands from that time.
You get a lot of southern rock and hard rock here. You also get a lot of 1970s AOR and the more hit singles focused bands. You even get Kiss associations here. You also get a lot of Led Zeppelin and white blues associations here.
The female vocals are pretty raw and raunchy. Blues springs to mind here. The music is pretty hard and........ well, pure rock. Rock as in r.o.c.k.
This is simply a 1970s rock album. That includes a ballad too. A tear filled ballad. The whole lot.
The quality of the music here is pretty good. I am not that big fan of the music and I am missing some more food for my brain. There is not much of that. Half of this album is decent and the rest is good. In short, this is a halfway house album. But check it out if you love the 1970s and USA.
2.5 points