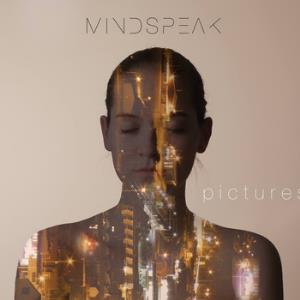 The one and only album from this Vienna, Austria based band.
.... Although we can and should hope for more albums from this band. The band has
released a Name Your Price live album
with most of the songs from this album. I am downloading now......
The band is a five piece band with guitars, bass, drums, piano, keyboards and female English vocals. A male vocalist and saxophone is guest musicians here.
The band is listed as crossover prog
in ProgArchives
and that is spot on. There is a lot of influences here from progressive metal, neo-prog and in particular; symphonic prog. Most of the songs has symphonic prog structures. That also goes for the half an hour long The Big Sleep suite. A pretty impressive suite where the band is let loose and creates a lot of very good suite structures.
I am not a big fan of Victoria Simon's vocals. They are a bit shrieking and I am not fan of this type of vocals. But the band is really doing their stuff and the piano pieces are really great. But Victoria Simon's vocals is no excuse not to buy and like this album. No excuse whatsoever.
There are some not so good stuff here too. And there are some great stuff here too. Fans of neo-prog and symphonic prog will lap this up as a cat is lapping up some milk. I am both slurping and lapping this up......
This album is not too long either. Fifty-four minutes is long enough and the band has got their message across, thank you.
This is indeed a very good album. The band has a great deal of talent and is perhaps the next big thing from Austria....... or Europe. Keep an eye on this band and get this album. See link above.
3.5 points