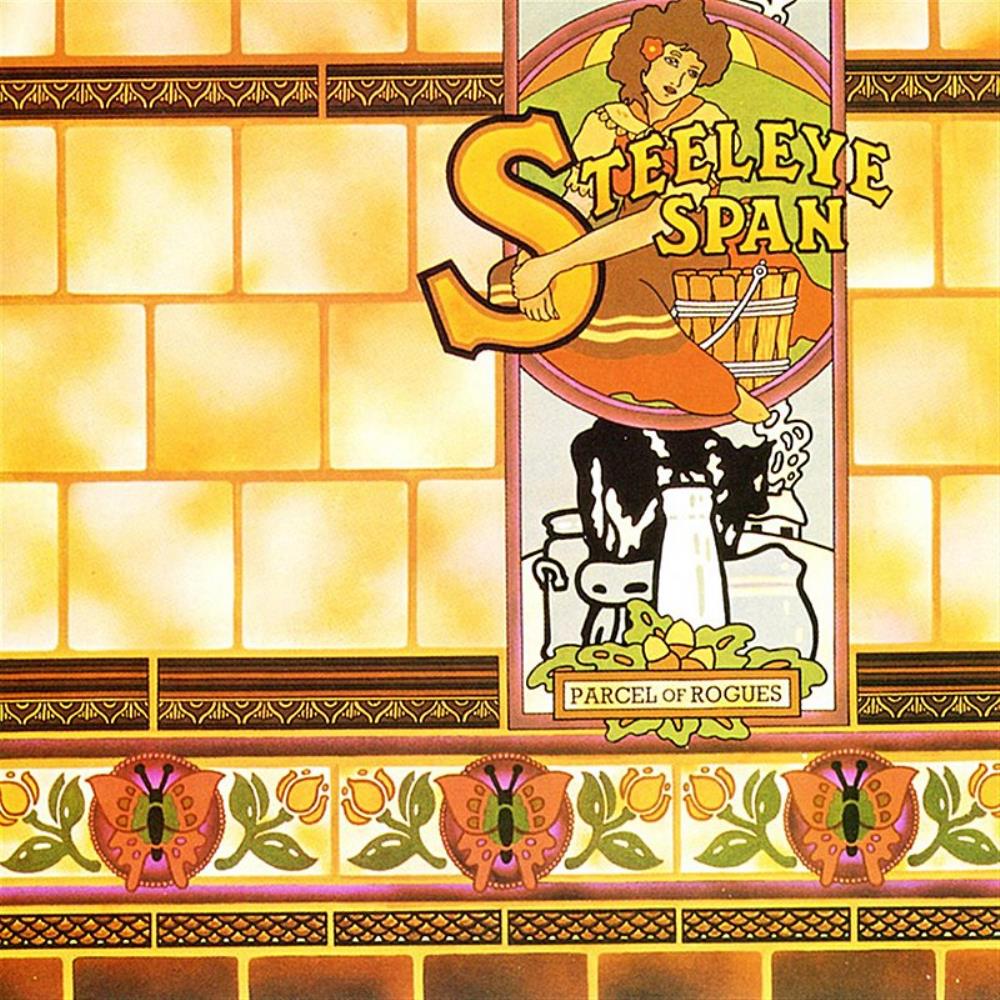 The fift album from this English band.
Steeleye Span was a five piece band on this album with a lineup of banjo, mandolin, guitars, tabor, piano, violins, bass and vocals. Maddy Prior is still the female vocalist and Tim Hart does the male vocals.
I have been listening to and reviewed their first four albums with great interest. Not everything is great or even good. But this band easily defend their position as one of the best ever folk rock bands from UK. Put them next to Fairport Convention or rather; just slightly lower than them. Fairport Convention is still the kings in my opinion.
This mostly due to Sandy Denny's vocals and Richard Thomsen's guitars in Fairport Convention.
When it comes to Steeleye Span, Maddy Prior is a superb vocalist and her vocals really comes to the fore on this album.
The band is also stepping a bit away from some of the more primitive leg stomping folk music on this album. The songs are more refined and melodic.
Parcel Of Rogues also includes the hit song Alison Gross. A song I gave some worthy comments when I earlier this year reviewed the Norwegian band Folque's debut album. It includes a Norwegian version of that song. But Parcel Of Rogues has the original version.... although that too is a cover version of the original which was done by a duo back in 1970. ...Anyway, this is a great song. One of some great songs on this album.
Although this forty minutes long album also includes a couple of merely good songs, this is still a great album and one to really enjoy. Hence my rating of this album.
4 points