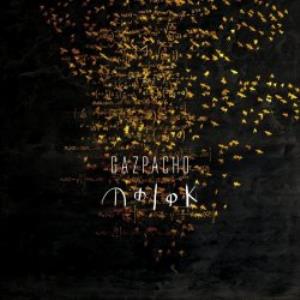 The ninth album from this Norwegian band.
Gazpacho is a six piece band on this album with a lineup of mandolin, violin, bass, drums, guitars, keyboards and vocals.
I am an admirer of this band. I am one of the far too few Norwegians who admire this band. Which is a shame. But it is also pretty understandable as their brand of music is very eclectic...... to say at least.
The band started out as Marillion admirers and then moved to their own universe, their own space in the music world.
Take a big chunk of emo, neo-prog and post rock. Then add Jan Henrik Ohme's very special vocals and add some melancholy. That is pretty close to what you get on this album.
Gazpacho has removed themselves more and more from the mainstream prog rock scene on their last two albums. Molok showcases the band as eclectic as they have ever been.
Eclectic, but still melodic. There is no avant-garde egotrips here. The songs, or even hymns, are pretty difficult to get after a couple of listening sessions. It feels like the bands is doing hymns instead of songs now. The vocals are pretty big and the music is pretty understated. Even on the long instrumental run outs.
This rose, this album only opens up after more than a couple of runs through the speakers and headphones. It then reveals some very good songs.... make that hymns. There are no great songs/hymns here and the folk music piece on the middle of this album feels a bit surplus to requirement.
This is indeed a very good album from a band who operates in their own universe. A band and a universe who deserve a lot more attentions. Check out this album and give it a lot of your time.
3.5 points