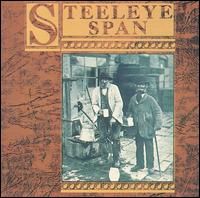 The third album from this British band.
The band was a five piece band with Maddy Prior on vocals and with support from mostly acoustic instruments. That includes strings, violins, organs, keyboards, percussions, spoons and bass.
I really liked their 1971 Please To See The King. A great folk rock album. I was therefore very much looking forward to sinking my teeth and ears into this album.
Where Please To See The King is lush and full of life, this album, the follow up album, is pretty barren and back to basic again.
Back to basics as in back to basic folk music. There are some sporadic folk rock here too.
This thirty-seven minutes long album is mostly male and female vocals over some pretty basic instruments. Worst of all; the melodies are not really up to standard either.
This album is a pretty primitive sounding album and it does not really rock my boat/cradle. It is also a pretty agressive album with a lot of in-your-face songs which wants to jump out and strangle you.
This is a pretty decent album, but nothing more than that.
2 points