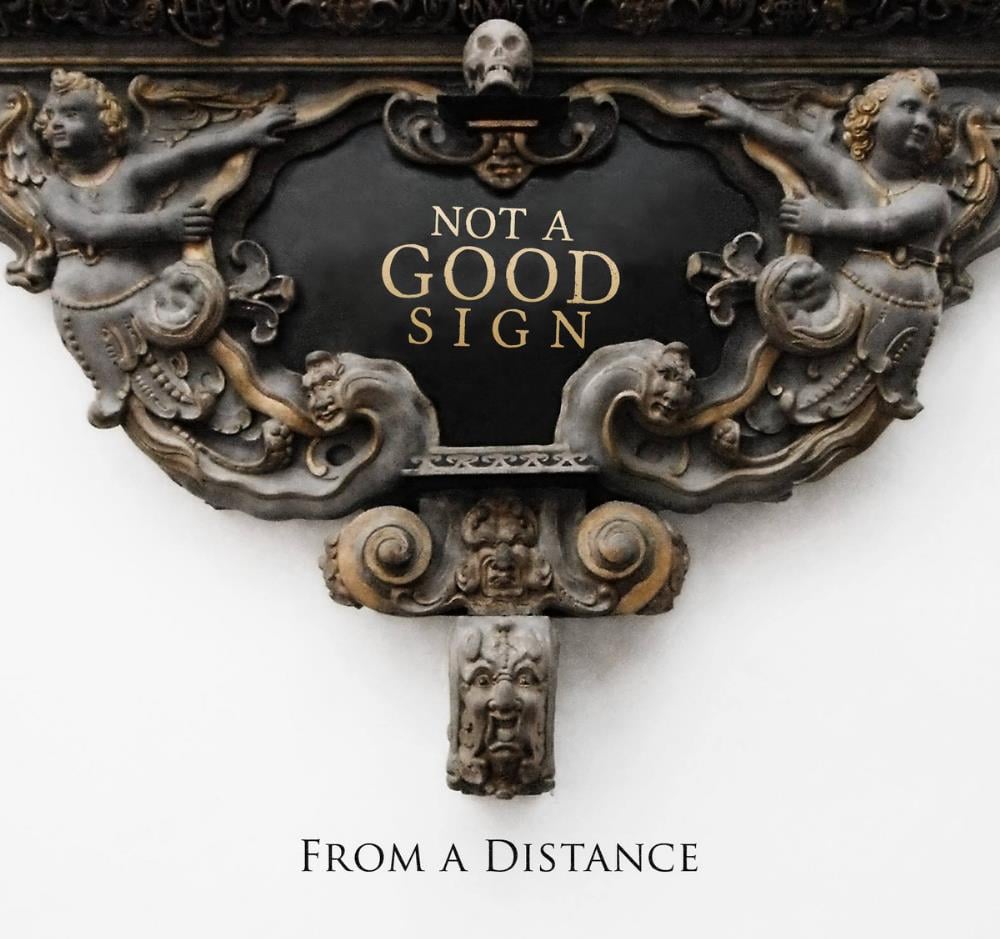 The second album from this Italian band.
Not A Good Sign is a sort of a supergroup with members from Yugen, Ske and La Coscienca Di Zeno. The band is a five piece band with a lineup of guitars, keyboards, drums, bass, English vocals, vibraphone and some woodwinds.
I very much liked their self-titled 2013 debut. A great take on Rock Progressive Italiano (RPI). A modern sound with a great deal of the good old RPI music from the 1970s. Although with original material. That was also a fresh sounding album.
The band continues down the same path on the new album; this album.
The difference I have noticed though is that this is a much more darker album than what I would expect from a RPI album. The keyboards sound is pretty dark and menacing. Ditto for the guitars.
There is also a sinister feel over this album. A bit of good-days-turns-into-dark-days. The melodies are also a bit on the dark side. Very much helped by the frequent use of English horn.
This album is fifty-two minutes long and there is not a truly great song here. I am a bit disappointed... The lack of any great songs is my main gripe with this album.
The end result is a good album. A good album which is not really inviting me to play it again in the next years as there is so many better albums like this out there. I was expecting far better things from this band.....
3 points