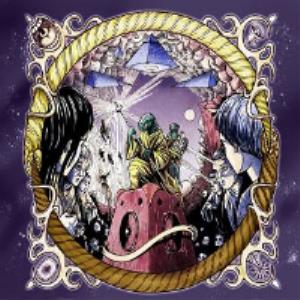 The second album from this Italian band.
Silver Key is a five piece band with a lineup of keyboards, guitars, bass, drums and English vocals. The vocalist is actually on my Facebook friends list. That does not influence this review whatsoever.
I very much liked their 2012 debut album In The Land Of Dreams. Very good neo-prog in the vein of the Fish era Marillion.
The band has not moved on that much during the three years after that album. A bit of the most obvious Fish vocals is gone. It has been replaced by some more neutral vocals.
The music is very much traditional neo-prog with some Marillion leanings. But the band has also introduced some subtle prog metal influences here. Some more modern prog metal and heavy prog influences from the likes of Porcupine Tree.
Half of the album is this The Screams Empire suite in four parts. A suite which is good, but nothing more.
This one hour long album is very much a good album. There is no great songs here and neither is there any very good stuff here. The band is keeping up the flag and is gigging a lot. I guess the songs here is better live than on this album.
I am not overly impressed by this album. Nevertheless, this is a good album.
3 points