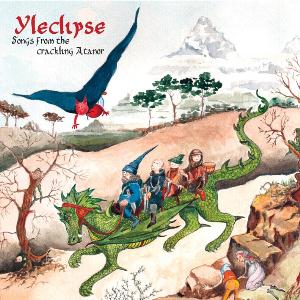 The fifth studio album from this Italian neo prog band. A band whose albums has some interesting art work.
I reviewed their third album Opus some years ago and I have noted that what I wrote in that review is not far away from what I am going to write now. Yleclipse has found a sound and a style they are happy with and that is OK for me.
We are talking a crossover between Genesis and Fish era Marillion here. So much that Yleclipse reminds me a lot about another Italian band; The Watch. The sound is warm and organic. Ditto for the vocals. The keyboards, guitars, bass and drums setup works well here. There is no doubts Yleclipse is one of the better neo prog bands out there. A neo prog band I am happy to lend an ear to. Hence the purchase of this album.
I am happy with the sound. I am a bit disappointed by their inability to take one or two steps up when it comes to writing great songs. There is none here. The album is good throughout and a pleasure to listen to. A pleasure and a frustration too as it never really kicks on and move into a higher gear like the albums from The Watch always does. This is still a very good album though and that is that.
3.5 points