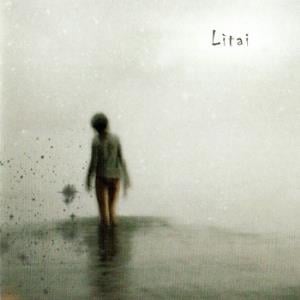 To my knowledge, the debut album from this Italian avant-garde band. A band and an album which has drowned a bit in the recent onslaught of new Italian albums in the avant-garde/RIO genre.
Litai takes some tentative first steps into the arena occupied by the likes of Nicklodeon, Piccio Dal Pozzo, Area and Aranis. That is the references here. A bit chamber, a lot of jazz and a lot of weird avant-garde melody structures. Add a Balkan pop'ish sound to this instrumental music too and you get this album.
The result is both a weird and a pretty melodic and easy accessible album too. An an album performed with a lot of saxophones and other woodwinds, guitars, bass, drums, samples and keyboards. The woodwinds is the leading instruments here. There is also a lot of half-acoustic guitars here too.
The end result is a good avant-garde album which has a lot of charm and quality. The only thing lacking is some great songs and that is a problem for this album. If this indeed is their debut album, it is a good platform to build on. I would suggest to them that they should keep up the good work.
3 points