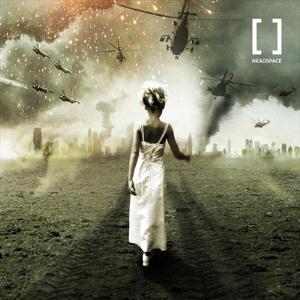 The debut album from a band who to a large degree is a supergroup. A British supergroup, that is. It is being lead by Damian Wilson and Adam Wakeman. Yes, he is Rick's son.
The music is a mix of progressive metal and neo prog. Mostly prog metal though. There is also a lot of djent here. The music is also pretty melodic and it is following the now well known formula with plenty of guitars and keyboards in the mix behind Damian Wilson's powerful vocals. Add the usual bass and drums too and you get the picture.
As I have expressed many times, this neo prog crossover prog metal genre is by no means my cup of tea. I cannot deny that this album is a good album. OK, it is filled to the brim by cliches like majestic keyboards and diddly-dei guitar solos. The sound is excellent though. Fans of this genre will love this album. I am not, but still find this album enjoyable enough. The fifteen minutes long Daddy Fucking Loves You is also a very good song which offers symph prog fans like myself plenty to enjoy. Let us hope this album is not a flash in the pan.
3 points