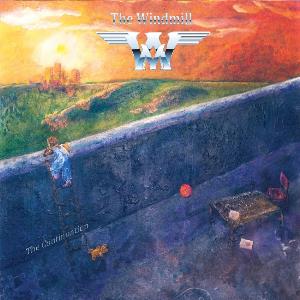 The second album from this new Norwegian prog rock powerhouse.
The second/new wave of Norwegian prog rock has given us a lot of great bands and albums. The Windmill from Hurum (my ex area) debuted with the very good To Be Continued... in 2010. Their new album is as it says on the tin; a continuation of that album. It is by no means a left overs album.
Their sound is somewhat between good old Prudence, Camel, Ange, Genesis and Jethro Tull. As a fan of Prudence, I feel Continuation has taken up a lot of the best parts of Prudence's sound. The flutes and the ...ehhh.... the accented English vocals. A charming feature on Continuation. The instruments are as mentioned vocals, flutes, keyboards, drums, guitars and bass. The sound is in the Jethro Tull vein. A sound also very much adopted by Prudence.
Mentioning Jethro Tull and Prudence, you perhaps now believe this is a folk prog album. Wrong. The music is symphonic prog with a Norwegian flavour. The abovementioned Genesis, Camel and Ange is the best references here. There are some (guitars) power chords on this album too and that makes the music slightly heavy and full of teeth. Most of all; it is a return to the happy 1970s. The album has a retro feel and should make everyone into that sound order this album.
With good reasons too. The music is great throughout with a lot of superb melodies. My only two gripes is when the band tries to become too folk rock. Those melody parts falls flat on it's face. The other one is the lack of any excellent tracks. Besides of that, the band really delivers on Continuation and proves that they have a valid claim to the Norwegian prog rock throne. Not that anyone bothers about who is best. Continuation is in any case a great album and one of the better ones coming out of Norway. Get it !
4 points
The Windmill