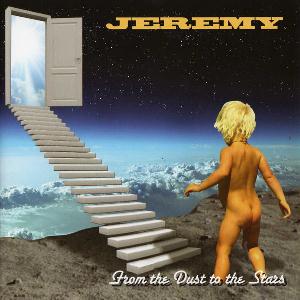 The fifteenth or so album from Jeremy. He has probably released some more albums too. Most of the album has been he and his guitar on some ambient new age long winded albums. From the Dust to the Stars is a different kettle of fish though.
From the Dust to the Stars sounds and feels like a band effort. The music is sunny, west coast like rock. I would compare the music to a lighter version of King's X first four albums. Light spacy music with a lot of bite and substance. Jeremy's guitars is pretty dominant here and the keyboards, bass and drums is filling in nicely too. Not to mention the vocals.
The end result is a good album which would please anyone into west coast rock. My only gripe is the lack of any great tracks. I am not a fan of this music either. This is still the best Jeremy album I have ever heard though. Check it out.
3 points