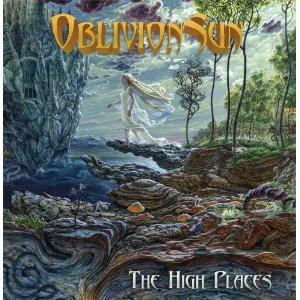 The second album from this US band who sprung out of Happy The Man.
Their self titled debut album 2007 was a curious album who bridged a lot of water. From jazz to US symph prog. It therefore feels a bit natural that the band has reigned themselves in and narrowed in the scope of this album. Now, we are talking a sophisticated form of funky art rock with a lot of symph prog incorporated. This is very much the US take on symphonic prog. There are even a lot of lounge music feel here. The jazz in other words. Oblivion Sun is still very much one of a kind band. I don't know any other band doing this mix of lounge jazz and symph prog.
And the band has also delivered on the promise they made on their debut album. Barely, that is. The High Places has one really superb song and that is the title track suite. The rest of the music is very good too. The title track suite very much represent their style. Laidback lounge with symph prog and a very strong melody too. Superb is this suite.
In short; this is a great album from a band who I think should be regarded as one of the better US bands now.
4 points