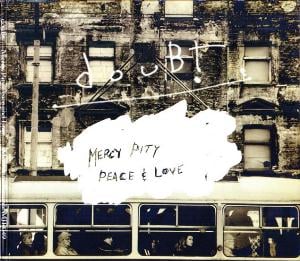 The second album from this jazz band. Or fusion as they call their music.
Maybe jazz is the best label for what the trio Lex Maguire, Michel Delville and Tony Bianco doing here. Avant garde jazz is also a label I would use. That in addition to some rock flirts on their version of Hendrix' Purple Haze. With the exception of that track, easy listening is not what I would label this album as. The music is mostly performed with a Rhodes hammond, guitars, drums and bass. That and some samplers and sequencers. The music is inwards looking and very intense.
I am by no means a jazz fan and I got my hands full with this album. There is stuff I really like here and some stuff I just think is album fillers. I really like Michel Delville's guitars and think the other contributions is great too. That makes this a good album in my view, but not one I would probably play that often. So now you know.
3 points