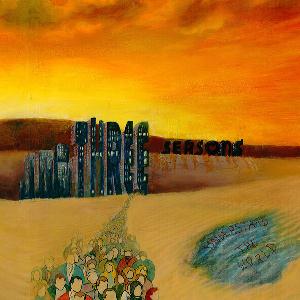 The second album from this Swedish power trio.
Retro-hard rock is the name of the game here. Hard rock bordering to prog rock with an early 1970s sound. The Hammond organ is pretty dominant here together with a half-acoustic guitar sound, bass and drums. The vocals are in the rasping hoarse Rod Stewart mould.
The music is pretty good throughout. Retro and with a great sound. The music is also pretty reflective and introvert at times. Very progressive at times. Unfortunate, there is no real great tracks here. Besides of that; everything here is great. I have really enjoyed this album despite of it having no great songs. This is a good album.
3 points