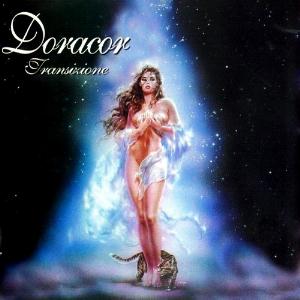 One of this year's better surprises.......
I have really never rated this band at all. They were a mad man and his keyboards ELP clone on their first three albums. Very boring music and albums. Then this mad man, Corrado Sardella, expands his efforts to a full band with male and female vocals. We even gets some electric guitars, drums, flutes and bass here too. That on an album which sounds very organic, everything the three first albums was not. Voila and Doracor is suddenly in business.
The songs are not that great though. Ditto for the vocals. But the sound is great and the soaring keyboards on the top of the organic songs are a great listening experience. I am not entirely won over yet. But this album is most definate worth checking out for everyone into symph prog, Italian prog and ELP. I am somewhat between 3.5 and 4 points on this one. I am falling back to.......
3.5 points