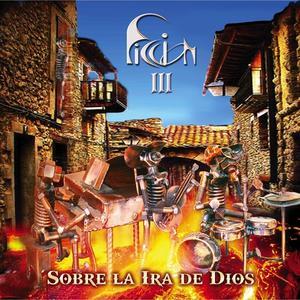 The third album from this band from Venezuela. I do believe this is the only album I have ever heard by them.
Ficcion is a band who has positioned themselves between ELP and fusion. They are very ELP on this album, though. ELP and the Russian combos like for example Little Tragedies. Jose Ignacio Lares keyboards is pretty dominant here despite of this being a five man band. Guitars, violins, drums and bass is the other instruments. That and some Spanish male vocals.
The music is pretty bombastic and symphonic throughout. The listener is being more bombarded than serenaded by Ficcion on this one hour long album. Unfortunate, the art of good melodies has eluded this album. There is none. Just a lot of keyboards and aural assaults. This is a decent to good album though and I would not dismiss it out of hand. Those into keyboards assaults would like this album, though.
2.5 points