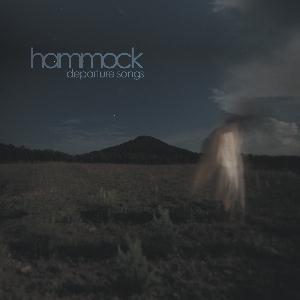 Hmmmm...... maybe it is the hot weather these days.......
This is the fifth album from this US post rock band I have not heard about before. It is also my first post rock album for a while as I have been ignoring the many post rock albums, most of them free Bandcamp downloads, lately. I have focused on kraut, symph prog, RPI and other music styles instead. Departure Songs is a bit of a refreshment in my diet of not so good food, it can be said.
Departure Songs is also a very cinematic album where the mood/ambience and sound collages is the main focus. In this respect, Sigur Ros is a good reference. Departure Songs has an Icelandic feel to it. The use of female vocals also gives this album a cool Icelandic feel too. These female vocals comes on the top of collages made by bass, drums and guitars.
The sound collages, some may call them songs/compositions, contains some really great music. So much that this album has really captured my imagination and attention. Yes, the music is ambient and very pedestrian. There is no really progress here. But it is also great to just float away on the wings of this album too. Albums like this is a good reason why I really like the post rock genre. This album is recommended.
4 points