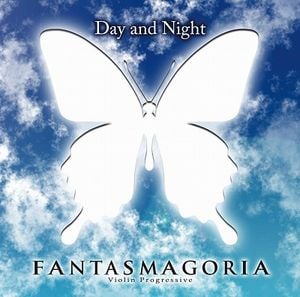 This Japanese band rips into the listener like Mahavishnu Orchestra did on their Bird album.....
Fantasmagoria is mainly the vehicle for the female wunderkinder and violinist Miki Fujimoto. It seems like violin is a big jazz and prog rock instruments in Japan. I have heard other Japanese bands who extensive use violin in their music. But none as extensive as this band and this album. The music is a mix of Mahavishnu Orchestra and Dream Theater. No, I am not joking. Add a sound totally dominated by various ways of getting sounds from a violin, you get this album.
I am not a fan of violins. OK, Jean Luc Ponty is a great musician and I like his violin sound. But Fantasmagoria has made an overkill on this album. An album where the (all instrumental) melodies are not too bad. The guitars and the rhythm section is great. I am not happy about the plastic fantastic synth sound. There is far too much violins here. The end result is a decent to good debut and so far the only album from this band album where excess all areas is the dominant factor. I hope we will hear more from this band. But I fear this is the final sign of life from this band.
2.5 points