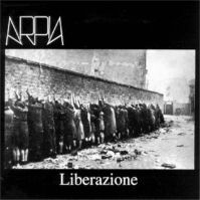 The debut album from this Italian band.
The cover art work looks like an Area album and I suspected that Arpia were a highly influenced by Area band. I could not have been more wrong.
Carrying the 1990s sound, Arpia has gone down the prog metal and alternative rock path on this album. Italian lyrics are a plenty and the band is clearly having an eye on the Italian symph prog scene. But most of this album is a blend of alternative rock and prog metal. Some Radiohead is also very much noted in their sound. The songs are mostly somber and downtuned. A bit sludge like.
The music is performed with a lot of solo guitars, keyboards, bass and drums. That and some very good vocals. The music itself is not bad. The opening track Ragazzo Rosso is very good. The problem with this album is simply the lack of any really great songs here. Hence my good verdict on an album from a band who in total released three albums.
3 points