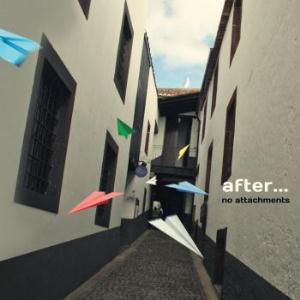 When does neo prog becomes just mainstream rock ?
That is the question I ask myself when listening to this Polish band's third studio album. I am normally not into putting bands into genres and keeping them there. Genre-crossing is a good idea. In my case; I quite like neo prog. I don't like mainstream rock. In particular mainstream rock who also crosses over to djent too. Like some of the songs here.
On the other hand, some of the material here is pretty refreshing too. There is no denying that this is a good band. OK, mainstream rock is not my cup of tea. I am still pretty sympatetic to this album which has some very good songs too. They could had saved themselves and the rest of us from the crossover to djent who feels out of place on a largely post rock to ambient dominated mainstream rock album. Nevertheless; this is a good album.
3 points