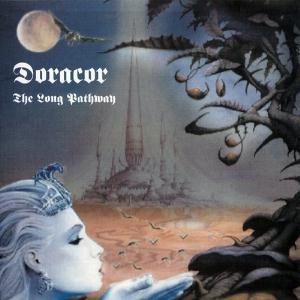 (reviewed on the November 21, 2011 at Progarchives and moved over as I want a complete reviewed Doracor discography in this blog)
The debut album from this Italian band.
This album is entirely built on keyboards. Corrado Sardella's keyboards that is. But when listening a bit more careful, there are also some other instruments present. A guitar hook here and there. Both drums and bass is rumbling in the background. There are also some vocals here. But the keyboards is the dominant factor here. Doracor and this album has been compared to ELP. I disagree a lot with that comparison. This album is much more in the direction of instrumental RPI and Camel. There is also a lot of new-age and ambient fusion/jazz here.
The overall quality is surprisingly good in my view. Yes, some of the material is a bit too dull. But it is obvious Corrado Sardella is onto something good here. The opening track Scenes from elsewhere for example. This is an album between two and three stars. But I drag it up to three stars.
3 points