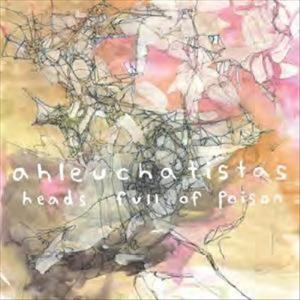 Their seventh album. We are deep into disharmonia land here. Avant garde music too avant garde for most avant garde fans. That is one take on this album and the music here.
I very much liked their 2003 album On The Culture Industry and the follow up. Great anti-melody avant garde and some very intelligent sounds. The band has somewhat lost it on the 2011 album Location Location and has not really recovered from that. Thankfully, the band has returned to their roots after the failed Location Location album. Tried to return to the roots, that is. The result is not as dynamic as On The Culture Industry though. Heads Full of Poison is not of that quality and I am left a bit dumbfounded.
A strange album from a strange band. Heads Full of Poison is not an album I recommend from them. Nevertheless; it is a decent album.
2 points