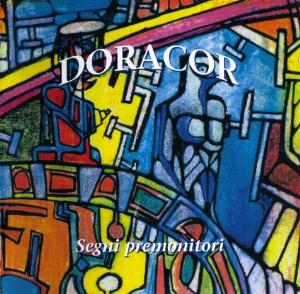 (reviewed on the November 24, 2011 at Progarchives and moved over as I want a complete reviewed Doracor discography in this blog)
The second album from Corrado Sardella and his Doracor.
The first album was keyboards drenched symph prog. And there is not much change here either. The same style as on the debut album. Although with some more electric guitars this time. And the last song has some good vocals too.
I understand that keyboards is a good instrument. And the debut album had a some good melodies. But it feels like Corrado Sardella has run a bit empty on this album. No real good melodies and not many interesting details either. The progression I expected from the debut album is actually a step backwards. Which is a pity, really. This album is much more muzak than symph prog. And this muzak album is nothing more than a decent album, I am sorry to report. I hope for a better third album.
2.5 points