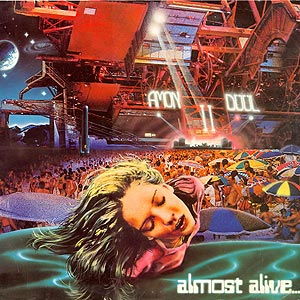 The tenth album from this German band.
Once upon a time, this was a krautrock band. In 1977, they were not. Instead, we are treated to forty-five minutes of straight rockers and ballads. Thus with a heavy German accent in the vocals. A lot of the music is a mix of The Beatles and US west coast rock. The songs are keyboards and vocals dominated.
The music is boring to say at least and this album has not aged well. This is a highly forgetable album and should be shunned.
1.5 points